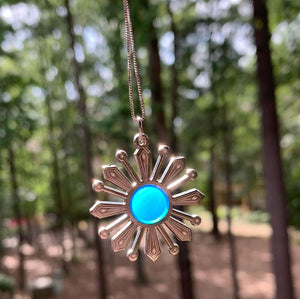 This listing is for a necklace inspired by Vasya's talisman in The Bear and the Nightingale and the Girl in the Tower.

Pendant measures 1.25 inches.

Comes with a sterling silver chain measuring 16"
As all pendants/pins are hand painted, no one is perfect. Standard Grades are as near perfect as you can get.
B and C Grade pins are imperfect pins with more visible, minimal flaws. These are in stock and will ship as normal.


Thanks for looking!