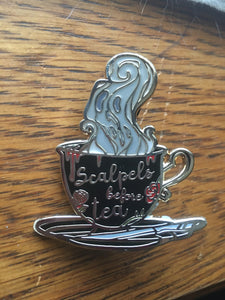 This gold, hard enamel pin is inspired by Stalking Jack the Ripper.

Pin measures 1.5 inches and the smoke will be transparent enamel.
As all pins are hand painted, no pin is perfect. Standard Grades are as near perfect as you can get.
B and C Grade pins are imperfect pins with more visible, minimal flaws. These are in stock and will ship as normal.

Thanks for looking!