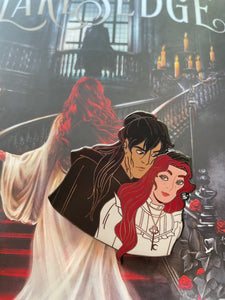 This  2 in  black nickel plated hard enamel pin features Rowan and Leta from Lyndall Clipstone's Lakesedge. Pin is officially licensed!
As all pins are hand painted, no pin is perfect. Standard Grades are as near perfect as you can get.
B and C Grade pins are imperfect pins with more visible, minimal flaws. These are in stock and will ship as normal.