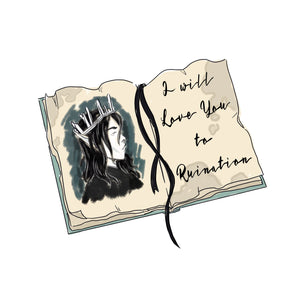 This two and a half inch pin is black nickel metal with screenprinted details. Inspired by Ava Reid's A Study in Drowning.
 This item is a preorder and expected to be in hand mid to late December.
As all pins are hand painted, no pin is perfect. Standard Grades are as near perfect as you can get.
B and C Grade pins are imperfect pins with more visible, minimal flaws. These are in stock and will ship as normal.